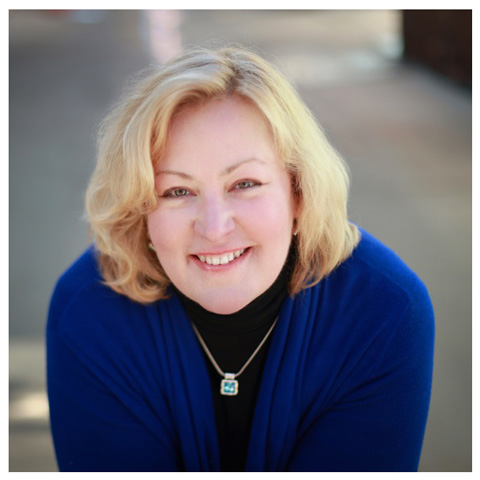 I functioned for 25 years believing that I was living authentically- being brave and working to be the best version of myself. It was not until going through life coach training with Martha Beck's and Brene Brown's certification programs, that I even recognized that I had been living out of alignment with my true self. I was blind to my own self-imposed limitations and the false perceptions I carried of myself as a mother and as a wife.
How would I have known? My friends and colleagues told me all of the time how impressively I handled life's twists and turns- I thought I was doing just fine. I had put out time and money for years of therapy, working on family-of-origin and shame issues; I worked as a therapist and administrator for more than 29 years, and I really did have the best of intentions. But, I realized, I was not as self-evolved as I believed I was or as I  presented myself to be.
Prior to this awareness, I was working full time and running a volunteer non-profit. I was supporting and advocating for my teenage daughter, who was struggling with a misdiagnosed (and mistreated) autonomic nervous system disorder. I was dealing with aging parents who didn't like aging and not to mention, I was attempting to keep my long-distance marriage together. Ultimately my own needs and desires were all set aside. I became disconnected and I did not see how I had allowed myself to become emotionally and physically depleted. At one point, I was experiencing 28 migraine days a month. My emotions became so overwhelming that I had regular fantasies of burying my face into a pile of Fettuccine Alfredo. I was just doing what I thought I had to. I wore my exhaustion as a status symbol. I didn't realize every day I was making choices to keep myself tired, sad, afraid, disconnected and unfulfilled.
I have taken these personal and professional learnings and combined it with the framework and tools developed through my experience and training to help women actualize their best, most purposeful and joyful lives.
I am in awe of what women accomplish on this planet every day. I am inspired by women's contributions to the people and world around them. I relish sitting with groups of women over coffee or wine, listening to them, and encouraging their sharing of stories.
I have spent my life working to understand, support, advocate for, champion, and unite women around their interests and causes. I use this lifelong passion and over three decades of experience as a therapist to empower, energize, and connect women so they can realize their dreams, live joyfully, and positively transform the(ir) world.
I have listened to women for more than 50,000 clinical hours. I listened from the role of an observer.
I listened intentionally, actively and compassionately.
In addition, I listened:
As a daughter
As a mother
As a friend
As a colleague
As the head of a non-profit organization (leading women professionals and community leaders)
As a feminist
As a female activist
As a therapist and
As a coach
ALL of this listening helped me to really understand women and the power in having the right person to walk with you on your journey.
Schedule A Complimentary Coffee Chat
Message Me: ann@wayfindingwomen.com
Prior to starting Wayfinding Women, LLC, Ann worked for 30 years as an administrator and therapist in acute care psychiatry. She was founder and president of The Partnership for Mental Health, a nonprofit organization created in 2007 where more than 30 organizations, agencies, and businesses in SW Ohio, NKY and SE Indiana joined together to educate our our communities on mental health and suicide prevention. She has served on multiple boards in the region, including the American Foundation for Suicide Prevention and is currently on the advisory board for the Tristate Trauma Network.
Ann is known as a connector and change facilitator for women worldwide. Through her company, Wayfinding Women, LLC, Ann encourages women to choose courage over comfort and inspires them to live their one "wild and precious life" authentically with passion & joy. Ann designs and facilitates workshops, events, and one-of-kind international retreats, in addition to exclusive private coaching. Ann is a certified Martha Beck Life Coach and a certified Brene Brown Daring WayTM Facilitator. Ann uses her three decades of experience as a therapist and corporate leader along with her trainings through Brene Brown and Martha Beck to inspire, empower and connect women worldwide to realize their dreams, live joyfully and positively transform the(ir) world.