What are SWAG nights, you say?
Supremely Wild & Audacious Gatherings
I don't know about you, but I love SWAG. I love the SWAG bags that have all sorts of fun but relatively useless goodies in them. I love SWAGGER…especially Justin Trudeau's swagger, of late. OMG. Can you believe that man?! Dreamy sigh.
Actually, I'm talking about Supremely Wild & Audacious Gatherings of like-hearted women.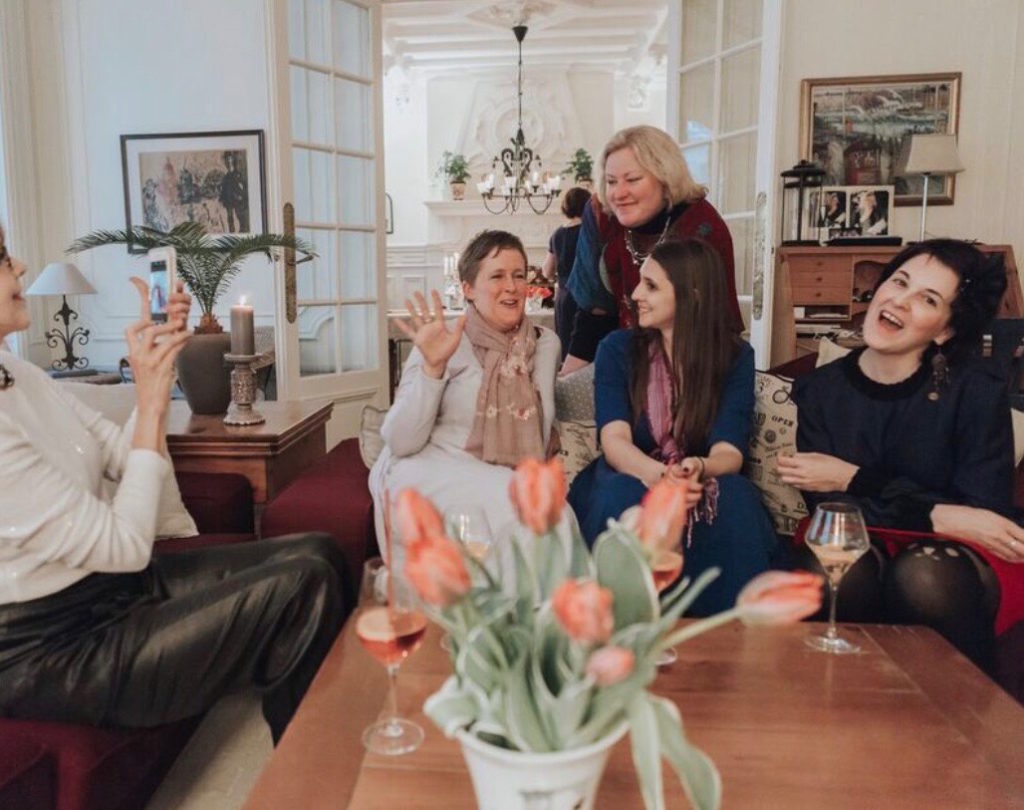 I'm not talking about networking meetings in huge impersonal venues…those, once all the rage, are so passé.  And for good reason…we were focused on the wrong things, collecting business cards and collecting people who could DO something for us.  Of course, there's nothing wrong with that.  We all need to know people who can do things for us.  But, I'm just talking about something better.  And I'm not talking about Happy Hour, either.  Although, I'm certainly not opposed to happiness where entire hours are dedicated to half-price fru-fru martinis and tasty snacks.  But I've been to one-too-many happy hours with women friends that turned the happiness into bitch-fests.  This of course, made any joy I came in with, plummet straight through the floor.  It takes hours to shake off that kind of meet-up.  Ain't nobody got time for that!
What I'm talking about is genuine connecting.
Connecting with other smart, fun and curious women  who
are tired of pretending and want more "real" in their lives.

 
Connecting for a purpose.
So what exactly are SWAG Nights?
A SWAG Night is an over-the-top party for amazing women who want to live life to it's fullest.
An evening where you will have the opportunity to:
meet and connect with like-minded, like-hearted, and positive women
learn quick and practical ways to DO more, Be More, LIVE more in your life (without stressing more!)
enjoy delicious morsels & mixology in a comfortable and relaxed setting
experience a FUN and relaxing Girls Night Out that will leave you rejuvenated and will live in your memory forever!
Our time is precious, like money.  And we need to spend it wisely. We need to spend it on and with those people who support us in being the best version of ourselves. We need to spend it with those who RAISE the energy in our vortex instead of sucking the ever-loving life out of us.  We want to be inspired…and to inspire others. Most women I know would like to be self-actualized before they leave this earth (Maslow, psych 101), and so we long for opportunities to connect with others who share that same pull toward growth and development.To DO more, Be more (without adding more stress in the process)…and to LIVE this ONE life intentionally and fully!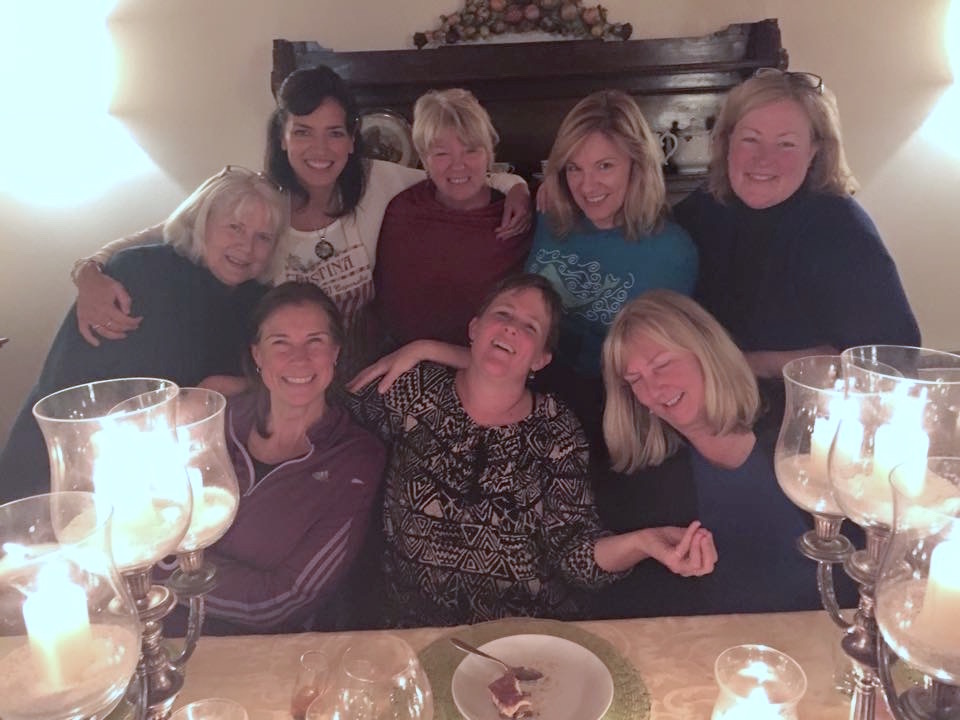 Such authenticity and connecting requires feeling safe. Knowing that when you are brave enough to show up and allow yourself to be seen just as you are, that you won't be judged or diminished. I created SWAG Nights because as a therapist and a coach, I understand how critical it is to have safe spaces in our lives where we can be fully ourselves…a place of fun and joy where we can just "stick our toes in the water" and try out new ways of being.  A SWAG Night is that place.
Why should I attend a SWAG Night?
They provide a comfortable, enjoyable and safe space for sharing from our authentic selves without being judged or rejected.
Feeling safe is essential to connecting with others from our authentic self.
Having fun, laughing and experiencing our emotions boosts our immune system, decreases stress hormones, and improves resistance to illness. Being authentically happy also protects the heart, decreases aches and pains and lengthens lives.
Getting out of our usual routine and engaging in exercises and discussions of self-reflection with similarly motivated and supportive women brings fresh insights, increased clarity, increased confidence, creativity, increased energy and enthusiasm, and MORE!
Attending SWAG events develops courage to live life true to self.
We get empowerment from being surrounded by positive, inspiring and supportive women.
Being with positive women is motivating.
Empowered women energize and motivate one another and collectively they and their newfound ideas and rediscovered passions become a force to be reckoned with.
Empowered Women reduce poverty, domestic violence, and corruption and improve the social and economic well being of entire countries.
Connecting with others from our authentic self results in higher levels of:

Life satisfaction
Well-being
Creativity
Self-esteem
Joy
Inner peace
Prosperity
Freedom
How does it work?
We women love to share good stuff with the others in our life…our girlfriends, sisters, mothers, daughters, neighbors, colleagues, hairdressers. We love to give bring good things to others lives and share awesome experiences with them. We also love to give and attend fabulous gatherings where we laugh so hard our sides ache and everyone has such a great time that as they are hugging their new BFF's goodbye, you hear them exclaim how "this was the JUST WHAT I NEEDED"…sister, you know it's true!

Women who are interested in sharing a special evening with their friends, sign up to be a SWAG Ambassador. They then select women they know – it can be friends, relatives, colleagues, acquaintances – a mix is really good because part of the fun is meeting new people. Invite as many as you like and just know that anywhere from 8 to 20 is a good event size. It's really what you have room to host!
The SWAG Ambassador gets to pick the theme from a group of topics, such as "Creating What You Crave", "Being BRAVE" (this is a "sampling" of the BRAVE Girlfriend Weekend which is based on the research and methodology of Brené Brown), "Envisioning Your Future", "Getting Organized" (aka clearing the clutter-in your house and in your head!); Extreme Self-Care just to name a few.
I provide the a uniquely designed invitation (email and hard copy) for you to send out your friends with links to information about the evening and how to register.
The night of the event, the SWAG Ambassador provides a few tasty nibbles & noshes and beverage of choice, (nothing extravagant) and a space for conversation. You can be creative too…don't want to host a party by yourself?  Team up!
Tickets include 2.5 hours of lively coaching, materials and facilitation of the group discussions (which the SWAG Ambassador gets for free along with a special hostess thank-you gift).
At the soirée, participants will also learn a little bit about Wayfinding Women (the magical story behind the business…talk about "creating what you crave", and how WW is working to connect women worldwide to transform our world for the better), upcoming events and opportunities, and an opportunity to sign up to host a future SWAG of their own…with their peeps.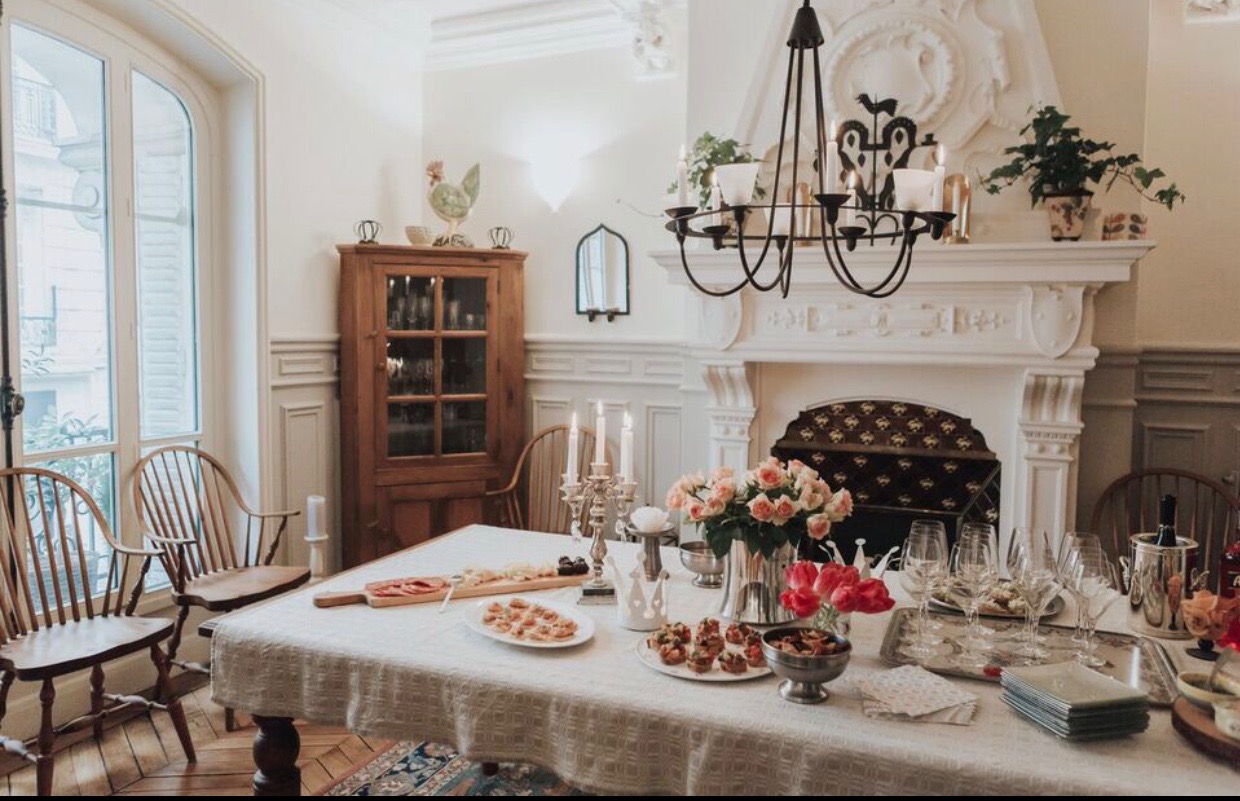 Schedule a coffee chat with Ann to ask any questions you have about being a SWAG Ambassador.
Ann Hoffman-Ruffner encourages women to choose courage over comfort and inspires them to live their one "wild and precious life" authentically with passion & joy. Ann uses her three decades of experience as a therapist and corporate leader, along with her training/certifications with Brené Brown and Martha Beck to empower, energize and connect women worldwide to realize their dreams, live joyfully and positively transform their world.
Brené Brown, researcher and nationally renowned speaker, has spent more than a 14 years studying vulnerability, courage, worthiness, and shame. Brown is an international bestselling author and and her groundbreaking research has been featured on NPR, PBS, CNN, NBC's "Today", The Katie Show and Oprah Winfrey's Super Soul Sunday. Brené's 2010 TEDx Houston talk, The Power of Vulnerability, is one of the top ten most viewed TED talks in the world with over 25 million viewers.
Before becoming a life coach, Martha Beck taught sociology, social psychology, organizational behavior, and business management at Harvard and the American Graduate School of International Management.
Beck has also been a contributing editor for popular magazines, including Real Simple and Redbook, and has been a columnist for O, the Oprah Magazine since July 2001.