We know that women love to hear from other women about their experiences and about their favorite things (think Oprah's  Favorite Things). That's why we love to share insight from other Wayfinding Women about their experiences with our coaching and travel programs.
Coaching Testimonials
Christine's Story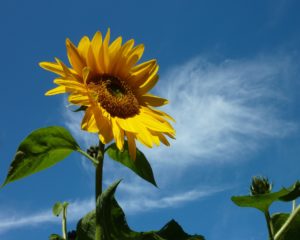 "I had never worked with a life coach before and I didn't know what to expect, but I had met Ann through a group of women and had gotten a sense of who she was as a person, so when I felt that I needed outside help to sort out some issues I did not hesitate to contact her. 
Ann was really wonderful to work with – from a scheduling standpoint, she was very flexible and I loved being able to talk to her on the phone from the privacy of my own home. In terms of working on my issues, Ann always made me feel comfortable and introduced me to certain thought and physical "exercises" which allowed me to delve into the issues which had been weighing on me, some of which had been eating away at me for decades.
What was most valuable, however, was that rather than telling me what to think, she allowed me to discover the links between my behavior, thoughts and actions myself, which, of course, is the most effective way to learn anything. Ann helped me come to an understanding about several important relationships and themes in my life and I now feel much freer and happier and ready to face the rest of my life.  Thank you, Ann!"
What Others Have to Say
"Brilliant, empathetic, inspiring, nonjudgmental, and loving! A miracle worker!"
"Ann has the ability to help you change life challenges that are beating you down, unacceptable, and no longer work."
"Ann helped me change my limited perspective to a more peaceful, relaxed place. Teaching me about self-compassion, in addition to ways in which to challenge old, outdated, unhealthy belief patterns."
"Ann has a toolbox full: other gurus including Brene Brown, Martha Beck, Byron Katie, fabulous book suggestions, articles that are meaningful, seminars, and workshops that will have you feeling pampered along with accomplished goals, glorious travel to the loveliest destinations in the world, and more…"
"She works hard for me and my healing. I've made inroads toward a better life with light and faith, a life full of blossoming into all I can possibly be.."
"Ann doesn't miss a beat in getting back with a text, email or phone call. I can count on Ann to be there for me! I never feel alone!"
"Initially, I worked with Ann to heal the relationship with my daughter. During the process my mother passed away, and without Ann I would have been lost. She even offered to fly out to attend the funeral with me! She saved me from my dysfunctional/toxic family, called and checked in with me daily, and helped me grieve in a healthy, caring way with self-compassion for myself."
Trip and Travel Testimonials
Mary's Story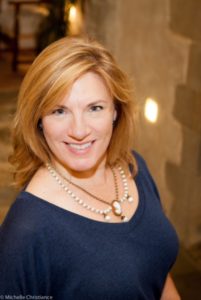 "With Ann's extraordinary planning and preparation, our retreat (aka adventure) was flawless. From planned activities, unplanned sharing,  world class touring, exceptional food and 'like-home' courtesy and hospitality at our incredible private villa, all was amazing.  I could write a long chapter just sharing the highlights!
Our group of accomplished women, each from different ages, stages and desires created a bond that I wish for every woman to experience. I had asked the universe for an opportunity to check out of my normal routine and into my 'being'  – to get more clear about what the next phase of my career and life could look like. This retreat provided the change of pace that was essential to that mindfulness.
Truth be told, I didn't really want the experience to end and I keep the memories close to my heart. Who doesn't love getting away? Going with Wayfinding Women makes it easy, fulfilling, fun and truly memorable."
Heather's Story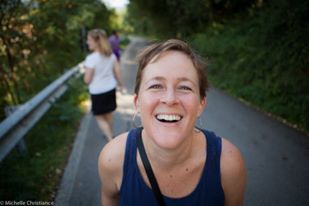 "Early last year, I read an email that made my heart leap with joy. Everything I had been aching for was summarized right in this one little email describing a once in a lifetime journey to Italy. I immediately started to think of all the reason why I didn't deserve to go. It's to much money. It would be selfish. I didn't deserve it. I stared and stared at this email, basically drooling all over my computer. I desperately wanted this. A chance to step out of my life and rediscover what it was that I really wanted to accomplish in my next chapter. Lately I had been feeling burnt out and exhausted by life. Then my heart began to beat just a little bit faster. I was excited by the idea of going back to a place I love while taking the time to look inward and find myself again. I forwarded the email to my partner, certain he would agree that it was to much money. I said timidly, "this sounds like something I might like". He replied instantly with, "THIS SOUNDS LIKE SOMETHING YOU WOULD LOVE"!!  I was dumbfounded. I responded back, "are you for reals"????  And as he began to tell me all the reasons why I SHOULD go, I began to open. I began to believe. I began to dream.  And I went on that trip in October 2015 and on it I began to visualize what it was that I was aching to create in this world.
I came home from that trip energized and excited about life and what it is that I'm supposed to be doing with it. And I began doing it. I am here, writing to you and making the plans that I had imagined on that trip.   On this journey to Italy not only will you experience the rich Italian culture, the food, the wine… oh the food! But more importantly you will explore what is calling you from deep inside yourself and identify what you want more of in your life. You will clarify what your blocks and barriers are and identify your resources and superpowers. You will also create an clear and useful action plan to bring your vision to fruition when you return home.
Going to Italy with Ann was a trip of a lifetime for me.  One of the best parts was how quiet my mind was during that week and this was due to Ann's amazing organizing of everything.  All I needed to know was what time I needed to be ready for that days activities.  The week was a perfect blend of activities like wine and cheese tasting, amazing dinners at incredible restaurants, behind the scenes tours and down time at our incredible villa.  Oh our villa, sigh.  Imagine being awoken by the sound of church bells across the valley and opening the wood shutters in your private ensuite room to gaze out onto the green Tuscan hillside and grapevines that the owner produces his own wine from.  This really happened.  I felt as if the birds should start singing like in Cinderella!  One of the other amazing elements of the trip is the connection with incredible women.  Deep conversations, laughter until your belly aches, singing, dancing.  Even now, 4 months later moments from that trip pop into my mind almost daily.  If the idea of travel and connection with women pulls at your heartstrings, join Ann on one of her unforgettable trips.  I promise, you won't regret it!"